Visual Media
VISUAL AND BROADCAST MEDIA
LONG FORM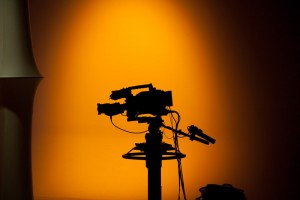 With experience producing series and documentaries from development to air, we have the ability to assist you at any or all levels of production for broadcast. We've also been brought in to salvage projects that were struggling to find their footing. We've worked at nearly all budget levels.
---
SHORT FORM & COMMERCIAL
Commercials can be a unique animal all to themselves. Whether it's branded entertainment, traditional advertising or video for web, we have the experience to make the most of your message. Quality production has never been as accessible or as affordable as it is today.
---
PRODUCTION CONSULTING
With a background in nearly all areas of production, we can help you plan, budget, execute and finish your project. We also have experience launching networks, creating standards and practices, workflow development, interfacing technology through Master Control. If you have a production question, give us a call. We can help.