About Eleven Mass Media
Eleven Mass Media is an agency in Charlotte, NC that blurs the lines between classic and new media. Simply put, we help our clients craft their message and get that message out through all available channels.
If you've got something to say, we are the guys who can help you get the word out. Call us today 704-307-2203
---
Our Philosophy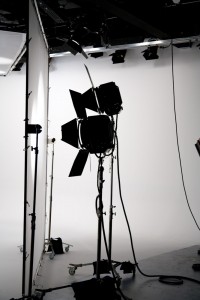 Technology is advancing at an unprecedented rate. Why then, aren't services becoming cheaper? Good media has never been this approachable, and we believe it should be more affordable.
We've learned a few things from the recent economy. If we go on a gear buying spree every time a new camera comes out, or if we wanted our agency to relive the 50′s with boardrooms full of executives, we would have to pass those costs along somehow.
Budgets have been shrinking for years now, but Moore's Law hasn't slowed down a bit. Technology is becoming more affordable, and so should the creative services using it. Broadcast television is being filmed with Canon consumer cameras. WordPress is upending traditional content management systems. Marketing spend on print advertising is continuing to drop while the new media spend grows. Each of these (and other) technological "upsets" helps us to be more efficient in the creation and delivery of our creative work. While the word "efficiency" isn't thrown around a lot in agencies (unless it's in ad copy), we take it seriously. Our clients live in the same economy we do, and we believe if we can offer the same quality creative work for less, we (and they) win.
This isn't to disparage big budget projects, we love working on them. We are in a competitive market however, and we've learned through the school of hard knocks how to be more efficient and more effective than our competition.